Imagine a book with the stakes and unintended (?) camp of the hit television show Supernatural if they crossed over with ShadowHunters and threw in a bit of that Teen Wolf feel. Imagining it? It's hard, right? Well, that's what the Seraphina Series is with the camp rocketed up to 25.
We're no strangers here to the dramatic romance, but The Seraphina Series by Sheena Hutchinson knows how to have some fun with itself.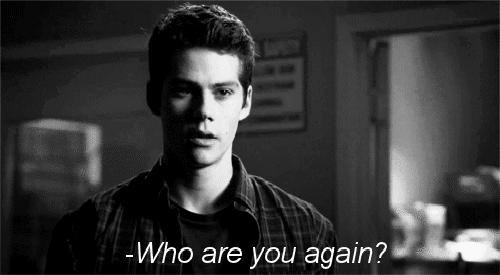 Seraphina Cross has had strange visions and dreams all her life, but she doesn't think much of them. All they've done so far is make her feel like there's something more, Disney princess style and she longs for a life that's bigger than the place she is now.
Then comes the accident and the attention of multiple men who are all more than they seem, but are they here to help Seraphina or hurt her? Plus, there's this mysterious guy who may or not be an angel hanging around and who always seems kind of perplexed about this human thing.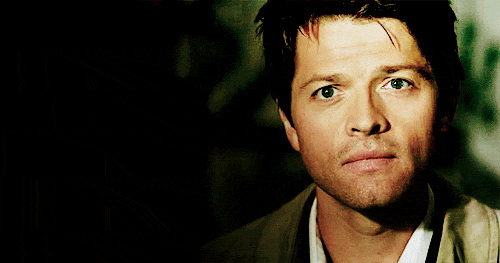 That's the mystery in the first book, Seraphina's Awakening.
By book 2, Seraphina's Initiation, we're up to our neck in the wacky world of angels and demons. There's Nate, the angel who walks like a man whom Seraphina feels more connected to than ever. There's Jack, the man who can see ghosts and is tormented by them. And then there's a more shadowy figure, the devil himself, who's determined to get Seraphina for her own.
Seraphina is ramping up, learning how to control her powers, but will it be fast enough? Her visions are being turned against her and more than ever, she needs to keep the people she loves safe from harm. But when the world's hanging in the balance, can you save everyone? Is it even possible? Will Lucifer ever be stopped?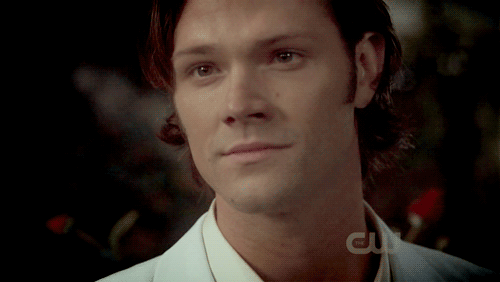 I mean, all Seraphina can do is her best to carry on (my wayward son).
Enter, Seraphina's Vengeance, with the world on the brink of an eternal craziness and the stakes ramping up like the last couple episodes of Supernatural. Lucifer's walking around and I can only imagine that he looks like Sam Winchester by now. But will Dean Seraphina be able to stop him?
Forced onto the path of evil, Dean Seraphina doesn't know if she's going to be able to make it. Will she save the world or will she turn evil for the rest of her life?
Have I intrigued you? Just imagine me doing a big cheesy wink right now.
But seriously, if you're interested, follow the tour here, read the excerpt below, or click on this link to enter a giveaway for the first two books of the series!
Nathanael

Wind bristles through the trees as the moon casts a ghostly glow over the silent woods. The sounds of the Earth make their way to Nathanael while he's sitting on the edge of the windowsill with one knee bent. His skillful eyes survey the black trees surrounding the little farmhouse. The peaceful street causes him to relax, leaning slightly off his knee. His nose rises to meet the breeze. The air has changed. The cold has actually turned into a scent: crisp and earthy. The edges of the leaves have started to turn a shade of red. A grunt brings his attention back inside the room. Placing a leg on the ground, he examines the tree line one last time for good measure before climbing to his feet. If the Lord is testing him, he sure doesn't plan on failing. Sera begins to toss and turn on her bed. The covers tangle between her legs. This happens every once and a while. Sometimes he'll catch her mumbling something, but tonight she just rolls back onto her side. Gibberish escapes her lips. Nathanael takes a few steps closer, propping himself onto the foot of her sleigh bed. He assumes his crouched position, always ready to pounce. Things on Earth are so… unpredictable. His eyes dart over her shadowed furniture.

With another groan, her head flips to the other side. "Demons," she gasps, loud enough for him to make out. His wings extend in response to the word. The heat swirls inside the palm of his hands readying himself. It only takes one swooping flap of his wings before he is airborne, hovering above her.

She never awakens. Her auburn hair flings from side to side as she thrashes about. He glances around the cluttered room again trying to remember the protocol: Do not step in with Earthly affairs, unless your subject is in danger.

His fists clench at his sides. He struggles to contain himself. There's this powerful urge inside of him to take action.

Again, he surveys the room preparing for everything, anything. Guarding the Throne has made him a little… paranoid. Here on Earth has proven to be a little monotonous in comparison. Regardless of what he was once responsible for, he will take pride in whatever position he's granted.

The order came from the Lord Almighty, himself. He continues to remind himself, shaking his head. Although, as the days go by he finds it feels less and less like a demotion.

After a few minutes, her thrashing calms and her murmuring halts. His wings retract, causing him to land on the edge of her bed. Her dreams have grown increasingly vivid over the past few months. What could she possibly have been dreaming about that involved… demons?