Indigo is a store I've loved since I was a kid. Back when they were still called Chapters instead of Indigo, I would spend hours in the store. My poor parents would try to kill time in the coffee shop. As an adult, I prefer the more indie bookstores to find that sense of wonder, but there are still some amazing books on offer at Indigo. I've kept that spirit as an adult, combing their website for the best hidden bookish gifts at Indigo.
The big problem? They're so hard to find. Indigo does a horrible job of advertising some of the legitimately cool things that they have. I'll get some emails about blankets and household things, but they won't tell me about the fancy remakes of the classic books that they have.
Another example is that I had no idea that Indigo had book boxes until I stumbled upon them by accident.
Looking for the best hidden bookish gifts that Indigo has to offer? Look no further! Hidden behind all the houseware is a treasure trove of cool books. Many of these are limited time offers, so I'll update this page semi-regularly.
As always, please note that some of the links below are affiliate links. If you're interested in buying the books, please consider clicking on them! They help keep the lights on.
Season Editions of Classic Books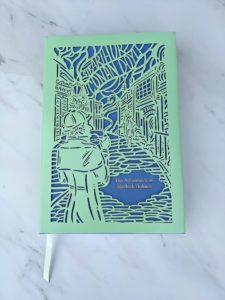 Can we talk for a minute about how cool these are? These special editions of beloved classics are cut out of thin paper that create beautiful silhouettes. If you're a sucker for gorgeous cover art like I am, they're definitely worth a shot. These aren't advertised anywhere on Indigo. So you can either search for "Seasons Editions" on their online site or use one of the links below. The most popular books like Pride and Prejudice are sold out, but there are still copies of some of other beloved classics. These are limited edition books and each one comes numbered with which version it is out of a thousand. They're a great present for the book lover in your life and come with a plastic cover so you don't have to worry about ripping the paper art.
If you're curious about what they look like, you can take a look at:
Indigo Exclusives
Did you know that Indigo sold their own exclusive covers? Neither did I. For bigger releases, Indigo will sometimes create their own covers. They'll also have signed books from the author. Sometimes these exclusive covers are as simple as a colour change. Other times, it can completely change the feeling of the book. If you're looking for a quick gift that's sure to be meaningful, try looking at these books. To find them you can search for Indigo Exclusives on their website.
The Reese Witherspoon Book Club
I'm trying to not start every single section with "did you know that this exists?". You know the drill, this list is about Hidden Bookish Gifts at Indigo after all. Either way, I had no idea there was a collaboration with Reese Witherspoon. In fact, I only stumbled upon it because I was looking for book boxes. You can't find it in the menu anywhere. The only way you'd find this book club is by clicking into a book that's part of the collection. I'm not the biggest fan of Reese Witherspoon, but this is a great way to see a bunch of carefully curated novels all in one place. I highly recommend checking it out. Use this link to find the Reese Witherspoon Book Club! Since no mention of it shows up on the search page, it can be confusing if you go through their website manually.
Arc Classics
Indigo has these books that they've created called Arc Classics. These are cheaper versions of classic novels with their own unique cover art. The big selling point on these is how cheap they are. I've never seen one more than $8 and usually you can get a deal if you bundle them together. Right now I believe they're 3 for $12 which is a pretty good deal considering how expensive books are these days. I've bought some of these as gifts or for myself when I need a copy I can beat up. If you like the art, then there's really no losing by choosing these books. Find the Arc Classics by searching for them on Indigo's Website.
Boxed Sets
While these aren't really advertised on the site, you need to look for box sets. Whether you're looking for a series or just sets by a specific author, box sets are the way to go. The books are cheaper in the set than they are on their own. I bought the I Survived series for a friend of mine and the books ended up being $6 each when I bought them in a set. If the books aren't cheaper, they're usually special editions. I covet all of the Lord of the Rings special edition books and have to tell myself no every time I search.
Find the Boxed Sets by searching for them on Indigo's website.
Collectors Editions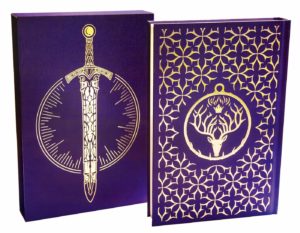 If you're looking for Hidden Bookish Gifts at Indigo, you need these in your life. I had to search to find these, they didn't even come up when I was searching for the books themselves. These collector's editions are usually special in some way. They'll be leather covers or have embossed pages. They're really meant to make a book lover go wild. So if there's a specific author or series that you love, it's worth it to browse the collector's editions. You won't find them on the main page of the site though. Instead, find the Collector's Editions by searching for them on Indigo's website.
---
Do you have any suggestions or are there things you think I've missed? Leave a comment below. Or if you want more posts like this? Sign up today and never miss a post!